Sustainability is a topic that has been gaining more and more traction in recent years. With environmental concerns on the rise, many people are working to attain sustainability goals for their buildings. This article will explore some of the barriers towards achieving sustainability – especially those that are recurring problems or issues within our industry.
Building Sustainability Challenges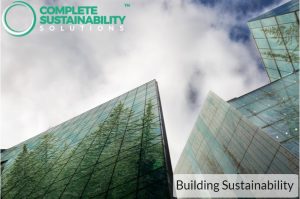 • Economic and financial barriers – it can be expensive to take on sustainable design and construction practices. Yet, the cost of not being able to recoup these costs is even more costly in terms of lost revenue. More funding and research is needed so more people will think about using alternatives such as solar power or other green technologies
• Energy usage – buildings are responsible for a major percentage of world energy use, leading many people to consider this as one of their main areas for improvement when it comes to sustainable design and construction.
• Changes in property ownership – we see that many buildings change hands throughout their lifetime, which can create problems when it comes to the sustainability services of these structures (especially if there were issues with energy usage).
• Inadequate building standards – as an industry it is very difficult for those looking at creating sustainable buildings from scratch because current standards do not support these types of initiatives.
• Underestimating the cost of changes – there are a lot of things involved with creating truly sustainable structures and underestimating these costs can be very problematic.
• Inappropriate technologies or products being used – many times the technology used in sustainable buildings is not up to par with its ability to support the structure.
• Lack of information – there simply isn't enough knowledge out about what can be done when it comes to creating truly self-sustainable structures, so many people are still unaware of this fact and how beneficial it could be for society.
• Social barriers – it is not always easy to convince people to make changes, especially when it comes to their homes or other properties.
• Lack of planning – this is one of the most important aspects involved with achieving sustainability goals and without proper planning it can be very difficult for any project that has sustainable buildings as its goal.
• Political barriers – this is one of the most common problems with any type of change and it can hinder efforts to achieve sustainability goals. In several countries, political and social barriers have made it difficult for institutions to operate all of the mechanisms of a democratic system, hampering and frustrating sustainable development.
• Poor monitoring and evaluation systems – this is another serious problem that can hinder efforts to achieve sustainability goals. Poor monitoring and evaluation systems are not able to monitor the progress of sustainable development which means they cannot track the effectiveness of these initiatives or their impact on people, society or environment.
These are some of the key challenges that organizations face when it comes to attaining sustainability. If your business needs a helping hand in this area, please contact us at Complete Sustainability Consultants by calling  0161 706 0298 or sending any enquiries to office@completesustainability.co.uk.