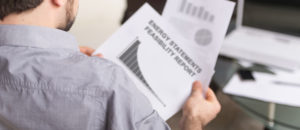 With over 35 years' combined experience, Complete Sustainability Solutions offers a comprehensive service which meets their clients needs as well as having a positive impact on the environment. Operating within the construction sector, we have the practical expertise to help create value and reduce costs across all stages of the built environment.
The importance of our buildings and their impact on the environment has never been more relevant, with the UK aiming to reduce greenhouse gas emission by at 80% of 1990 levels by 2050, the UK has some of the most ambitious climate change targets in Europe. With the heightened of awareness and action on reducing our environmental impact, Complete Sustainability Solutions are here to offer a cost-effective full service that is of benefit to our customers and also to our planet.
Our experienced team benefits from a wide spectrum of expertise; we are members of: the Building Research Establishment, The Chartered Institution of Buildings Services Engineers (CIBSE), The Institute of Environmental Management & Assessment, The Independent Airtightness Testing Scheme and Elmhurst On Construction Domestic Energy Assessor Scheme. Our experience and attention to customer service has helped create practical fit for use solutions for clients such as The P J Livesey Group, Lovell, Hollins Homes, Millfield Estates, CAPD and Eric Wright Group to name a few.
Here are some of the current services we offer:
Part L1 SAP & EPC Calculations (Domestic Properties)
Part L2 SBEM & EPC Calculations (Commercial Properties)
Mechanical and Electrical design work
Dynamic Thermal Modelling
Air Leakage Testing (Domestic and Commercial)
Energy Statements to discharge planning conditions (including London Plan)
Waste Strategies to discharge planning conditions
Home Quality Mark (HGM)
If you wish to discuss any of your project needs please do not hesitate to get in touch.
For further information about our services offered or to learn more about who we are, please call us at Complete Sustainability Solutions on 0161 706 0298 or email office@completesustainability.co.uk. Alternatively, fill in the form below with your details and we will get back in touch.